Welcome!
If you are reading this, chances are that you, or someone you care about, are facing the challenge of multiple sclerosis. And you are probably looking for a better way to health than simply relying on a continuous round of medication.

Information you can use
To find out more about our foundation, read our About the Swank MS Foundation page.
Find a brief description of MS and learn details about the Swank low-fat diet. Read testimonials from actual patients who have benefited from Dr. Swank's work.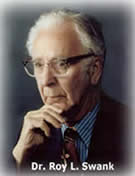 "After considerable research, I developed a plan for the treatment of multiple sclerosis that absolutely anyone can do. A lifestyle change will have to take place, which may be a challenge for you, but the challenges of living with a disability are much greater.
"My 50 years of research and working with approximately 5,000 people, just like you, have proven that this protocol works to slow progression of the disease as well as benefit overall health."
— Roy L. Swank M.D., Ph.D.
Now available: Swank Daily AM/PM Supplement Packs!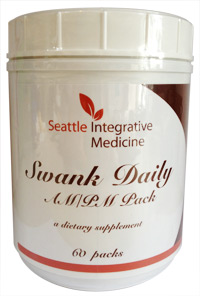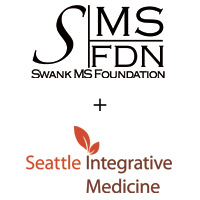 SWANK DAILY AM/PM SUPPLEMENT PACKS, developed by two of Seattle's leading naturopathic doctors focused on multiple sclerosis, contain all the essential nutritional components for those diagnosed with MS. Based on recent research, these twice-a-day packs can help to support the immune system and improve neurological function.